OU Kosher Dairy Cert
The Union of Orthodox Jewish Congregations of America (the "Orthodox Union") is the sole and exclusive owner of the OU Kosher Logo certification mark, a federally and internationally registered trademark for kosher certification. The appearance of "D" next to the OU mark means that the product contains dairy ingredients.
Non GMO Project Verified
The Non GMO Project Verified certification includes all products that have published the Non GMO Project Verified stamp on their package.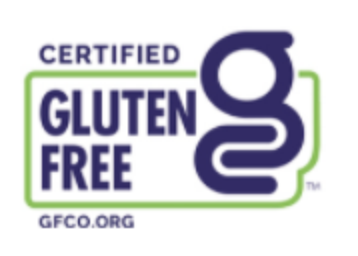 Certified Gluten Free GFCO
The Gluten-Free Certification Organization (GFCO) is a program of the Gluten Intolerance Group (GIG). GFCO reviews the manufacturer's products and ingredients, and individually tailors testing requirements based on risk.