OU Kosher Dairy Cert
The Union of Orthodox Jewish Congregations of America (the "Orthodox Union") is the sole and exclusive owner of the OU Kosher Logo certification mark, a federally and internationally registered trademark for kosher certification. The appearance of "D" next to the OU mark means that the product contains dairy ingredients.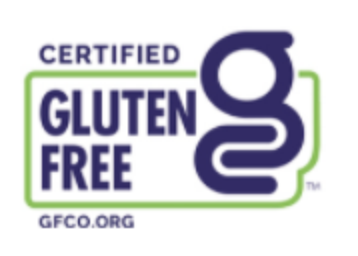 Certified Gluten Free GFCO
The Gluten-Free Certification Organization (GFCO) is a program of the Gluten Intolerance Group (GIG). GFCO reviews the manufacturer's products and ingredients, and individually tailors testing requirements based on risk.